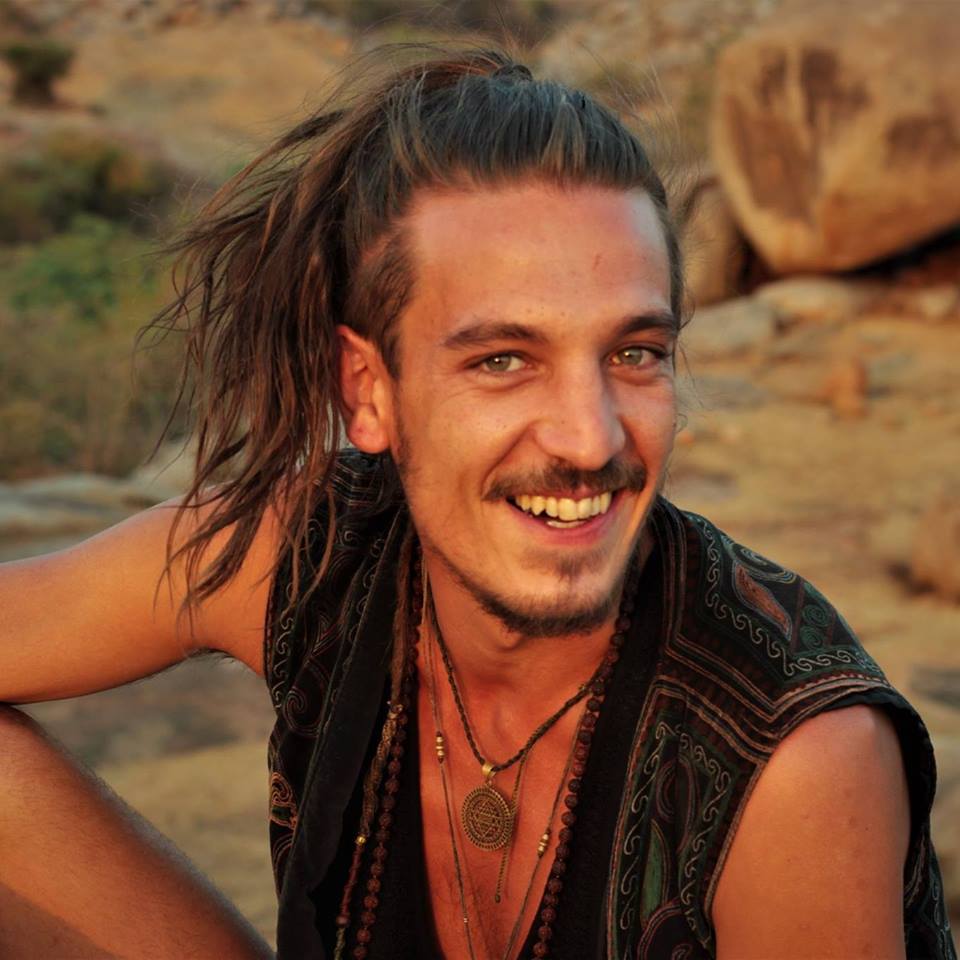 My roots lie in beautiful and sunny Freiburg, South Germany.
I was very lucky to have been growing up in a caring and warm family which I am very grateful for. But this also had the effect that I was constantly trying to fulfill their expectations which often resulted in ignoring my real needs and lead me into phases of difficulties and challenges in many aspects of life.
During my teenage years I had – often in a painful process – to find out that the Babylon school system is not really my way as well as I didn't quite seem to fit into what is considered to be the normal society 🙂
Then, almost twelve years ago, I met my wonderful partner and soulmate Elena and very fast it was clear that destiny is being fulfilled.
We started traveling and exploring the world together and kind of simoultaneously we moved to Berlin, a place that allowed me to encounter, face and finally overcame many of my shadows.
We have had crazy ten years in Berlin but realized very qg quickly that this city, or any big city,  is not the place where our souls can breathe.
I love exploring the most remote corners of this beautiful planet, always living the simple nomadic life.
I was raised without a strong frame of religion or spirituality so for me this whole world came along quite new around twelve years ago but in a way I feel I was and am just remembering all that I have already been doing in my past lifes.
Nowadays my life is filled with spirit and together with Elena I organize and hold healing retreats where we combine nature therapy, yoga, chakra work, shamanism and group therapy and weave everything into a deep holistic healing experience.
Further I am a certified massage therapist in swedish and AyurBalance massage.
I guide meditations and work on some fields of body work due to my studies of physiotherapy.
Apart from that I am interested in so many things at the same time, that it´s sometimes really difficult for me to stick to one of it! 🙂
( I love to make jewellery out of gem stones and wire.
Further I design our clothing collection and try to sew as much as I can by myself.
My other passions are decorating and creating aesthetic environments, working with wood and gardening/natural building and permaculture.
I love living my nomadic life and being on the road with our beloved motorbike in India 🙂 Right now however spirit has guided me back to our mutual hometown Freiburg where we hope to grow some root(or remember our original roots here) and anchor our souls before continuing to travel again.
There is still so much to learn here on this beautiful planet. I am humbly inviting every new expereince and teaching as well as every opportunity to share my knowledge and my skills with others.
Hare Om!