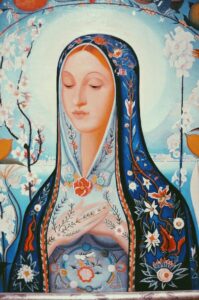 She Who Bleeds But Cannot Die
A 5 week online journey through the
Archetypes of the Great Mother
Recorded Video Course – you can buy now over 13 hours of material!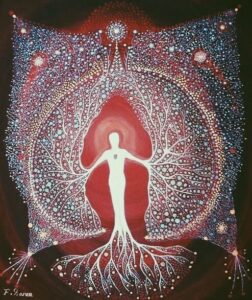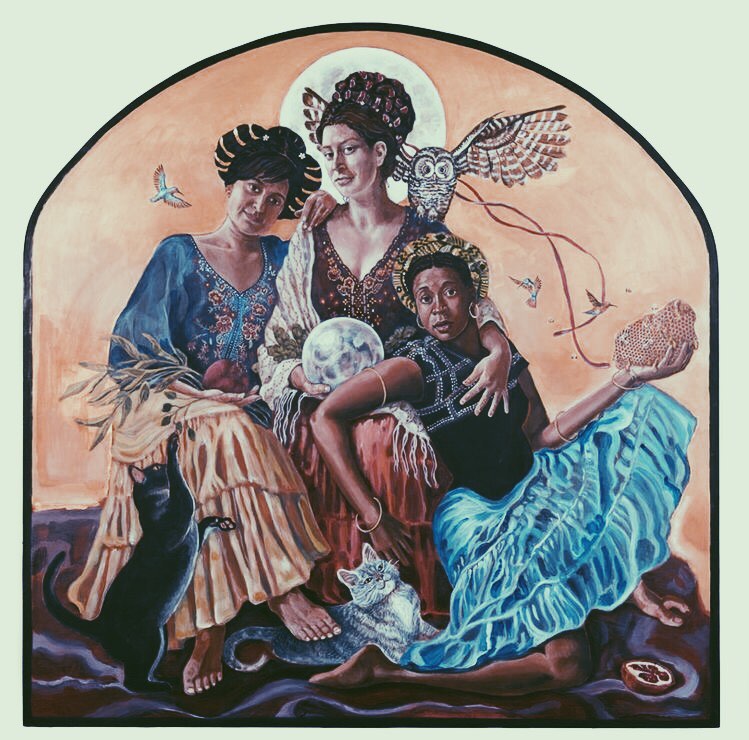 Who are we?
What is our relationship with nature?
Does our body store old images of an original relationship with nature & the divine?
What were the concepts of our ancestors regarding the feminine relationship with nature and how was this reflected in the various female Goddesses? Where does our incredible strength come from?
How can it be experienced? How can we deepen it?
What is the relationship between pain and the individual and collective pain body?
Are we as women sharing the same pain or do we share its source?
Can we overcome it together and transform it?
Let's find out together!
In the midst of this turbulent, human-changing time, these questions seem more important than ever.
We as women are challenged and asked more than ever before to keep the energies positive, to remain in love and firmly anchored in ourselves, to send out light into the collective consciousness and thus to strengthen and support everything and everyone around us.
Together we rise.
To a new beginning, to a long-needed and long-awaited transformation. To a rebirth for us and for Mother Earth.
Meeting each other renewed , finding ourselves again in order to unite. Getting together and being creative. Supporting and encouraging each other.
 THE FUTURE IS FEMALE! 
A New Earth needs a strong feminine power, principle and ethical orientation of society based on the feminine attributes and gifts of softness, care, emotional intelligence, giving and unconditional love. In the course of the still ongoing suppression of women, many of us have learned to hide or suppress our Divine Feminine Power, our innermost force.
BUT SHE CAN NEVER DIE
The Great Goddess is always in each one of us. She is just waiting to change over and over again, to awaken anew, stronger than ever before; to blossom and sparkle&create something new in the eternal cycle of life.
Our Great Mother has always helped us by appearing in different shapes and Archetypes. 
Discover with us the these different forms she appears in & her different ways of showing us the divine feminine principle of unconditional love & wisdom in all its facets. 
Thereby we will also explore how these different energies play out in ourselves and in our lives. We all have all those Archetypes inside of us, whether we are conscious of them or not. 
In different phases of our lives we might connect more to one or another or we might need or call upon one certain Goddess & Archetype. 
All sessions are recorded, over 13h material! You can then work with them at your own pace. 
Every week we will focus on another Goddess & Archetype
She gifts us her wisdom of the rose lineage and shows us the meaning of the Christ consciousness through compassion, forgiveness and being in service.
She shows us that in order to embody spiritual strength, we first need to let die everything away that no longer serves us. Thereby she gifts us the strength of fierce love lives in us through the divine mother.
She shows us right livelihood through rituals & rites of passage and the initiations through the doors of life and death, how to embody humility in the face of destiny & karma & how to use our free will correctly.
She teaches us the power of ritual, ceremony & prayer honoring the medicine of the earth & shows us how to be in a balanced relationship with her cycles of life.
She teaches us that there is no creation without the magical power of our feminity and sensuality. Through her we learn to be magnetic through our sweetness and the high magic teachings of water which run through the feminine bloodline.
Click here to buy the course!
Simply drop us a message to receive the 13h of video material.
What you will experience & get in this course
13h of recorded video material where we learn about the mythical, herstorical and cultural background & story of every Goddess
Practical advise on how to integrate their wisdom into your daily life through ritual, ceremony & embodiment practices
We will also include insights into the political aspect of how patriarchy got established in the first place.
How did all of this start? Why are we nowadays still experiencing all the immense consequences in terms of inequality and injustice? 
We will further discuss how the suppression of the feminine energy / Anima inside of men have caused an externalisation resulting in suppression of the sacred feminine in general and thereby the suppression and abuse and dominance / control / over women. 
We believe that activism without spirituality is empty and lacking depth as it only touches and affects a certain dimension. 
AND 
Spirituality without activism is too esoteric, not leading to the necessary steps and changes we so desperately need. Political activism embedded in rituals and ceremony, prayers and magic 
– that's what we want!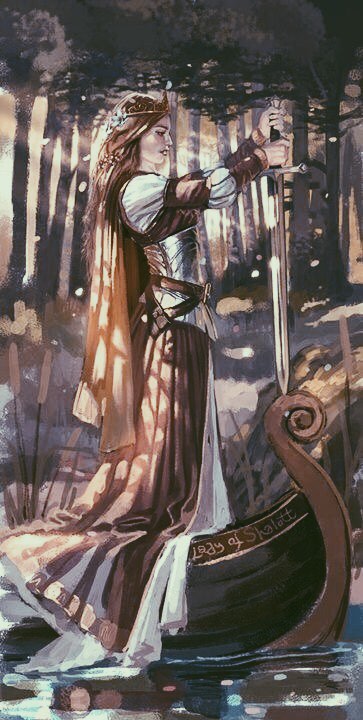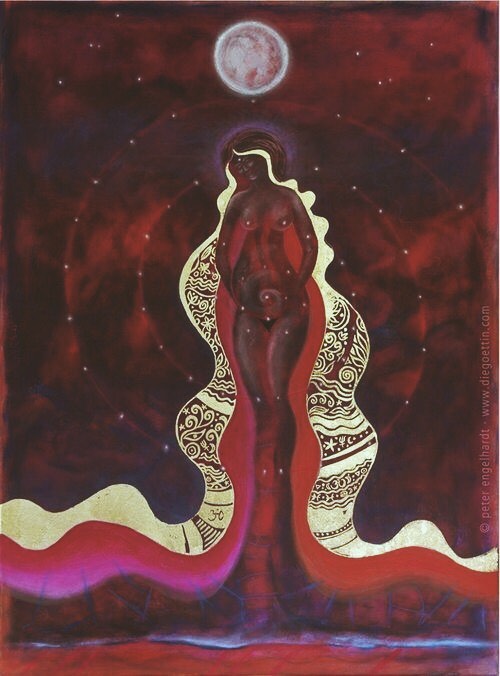 In the course of our online journey you will receive and experience: 
journaling & poetry 
songs and medicine 
music 
g

uided meditations 

lectures, discussions and sharing circles 

recordings of every session 

a beautiful union of authentic & strong sisterhood / brotherhood where we support and empower each other and where we can truly be our raw and authentic selves  
All genders and orientations are welcome! 
We need all of you for creating the New Earth 
So much love, 
Elena Judith & Katharina Louise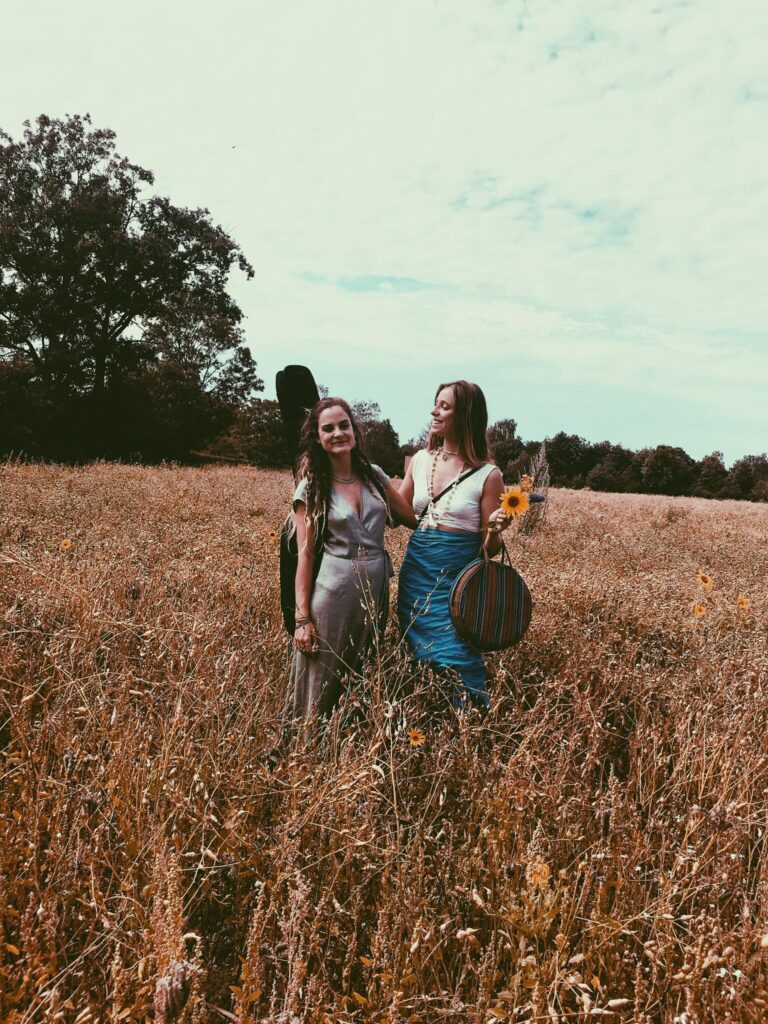 Katharina Louise
& Elena Judith
We are two soul sisters that have found each other again in this lifetime to walk and embody the path of sisterhood together. We share a tremendous love and passion for music and singing, transpersonal therapy, ancestral healing, yoga and meditation, sacred feminine wisdom, earth consciousness, ritual and ceremony, astrology and ancient mysticism. We hold retreats under the name of UNTAMED – Retreats for Wild Women as well as several individual workshops, retreats and ceremonies – together and alone. 
If you want to join, contact us here: